Memphis Area Services
Comprehensive Real Estate Data & Analysis
Shelby County Residential Online
Detailed Property Profile Report
Custom Comparable Sale Tools
Foreclosure Effect Reports
Mapped Comparables
10 Years of Assessor Data
Mailing Labels
GIS Maps

Market Trend Reports
Access Now!
Reliable market data updated monthly
Complimentary Residential Reports
Commercial Market Conditions
Detailed Foreclosure Analysis
New Housing Inventory Analysis
Lender Analysis Reports
Custom Reports and Lists
Customized Marketing Lists
Commercial Comparable Reports
Government Reporting
Lists of Mortgages, Property Sales, Foreclosure and more!
Shelby County Commercial Online
Detailed Property Profile Reports
Custom Comparable Sales Tool
10 Years of Assessor Data
GIS Maps
And more!

West Tennessee Services
Real Estate Data & Market Trends
Get comparable sales, property history and much more for the West Tennessee area including Fayette & Tipton Counties.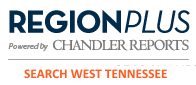 Instant Reports for Homebuyers and Sellers
Trying to determine the real value of your home? Appealing your property taxes? Want to see area foreclosures?
MyChandlerReports.com provides you immediate access to important data about your property including sales history, comparables, foreclosure activity, Assessor data and more!
Reports range from $10-$49 and can be purchased at anytime!
Click here to order your reports today!
The Daily News Online Services
Find. Research. Investigate. Examine.
Research over 13 million public records on any person, property or business!

Name & Property Search Tool

: research sales, mortgages, foreclosures and more.

List Builder

: build customized marketing lists from our public record repository.

Data Direct

: receive public records and notices daily, including foreclosure notices.

Watch Service

: watch properties and people for public record activity.
Online subscribers receive a free copy of the print edition. Discounts available for Chandler Reports subscribers. Service available for Shelby & Desoto Counties and West and Middle TN.